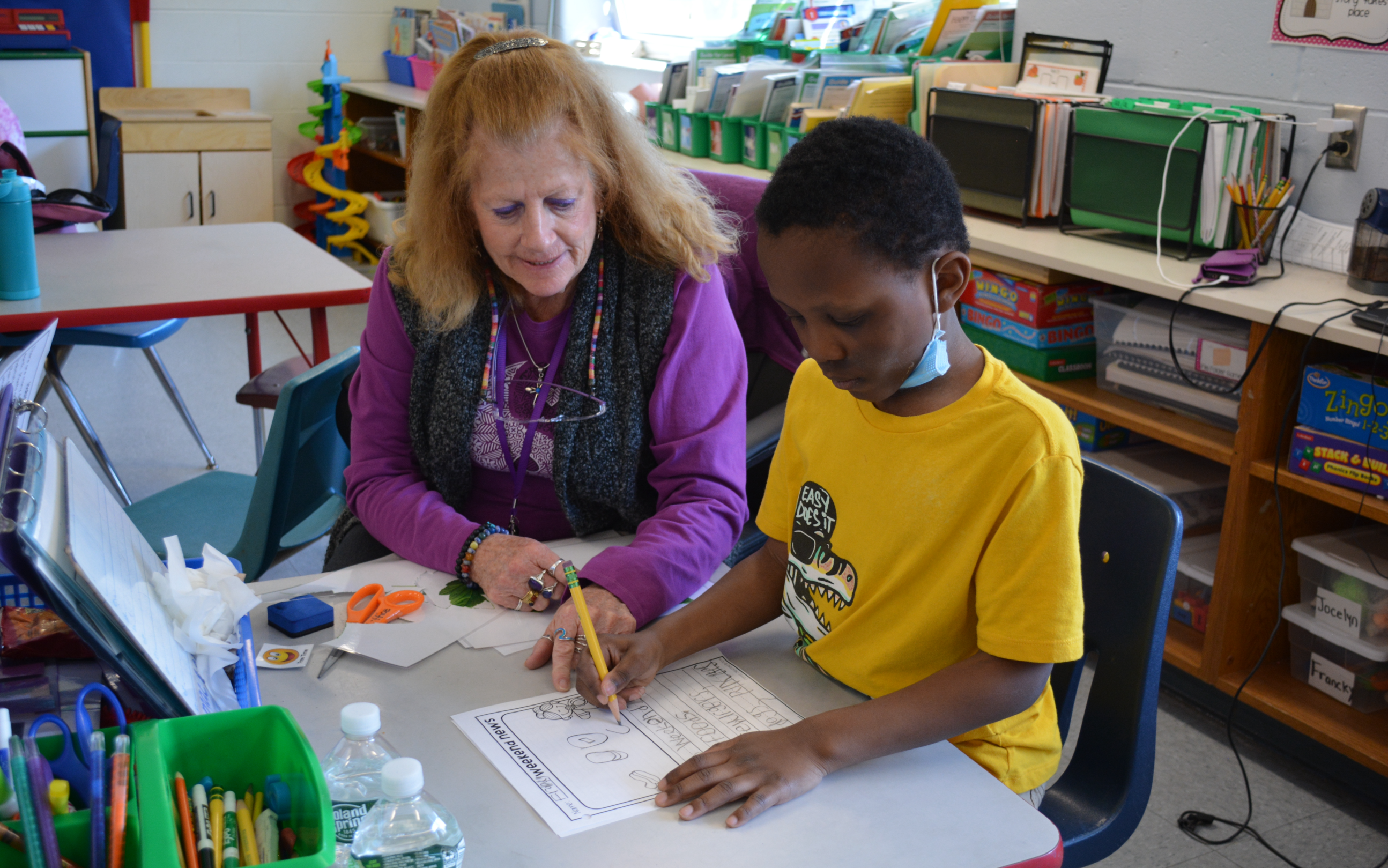 How to Raise a Question or Concern About Your Child's Education
In the Portsmouth School Department, parents and guardians collaborate with school teams to ensure the success of every student. Questions and concerns from parents/guardians are very important to us, and sometimes arriving at an answer or a solution takes time. We are committed to working closely with families to identify the appropriate educational programs and strategies to meet each student's needs.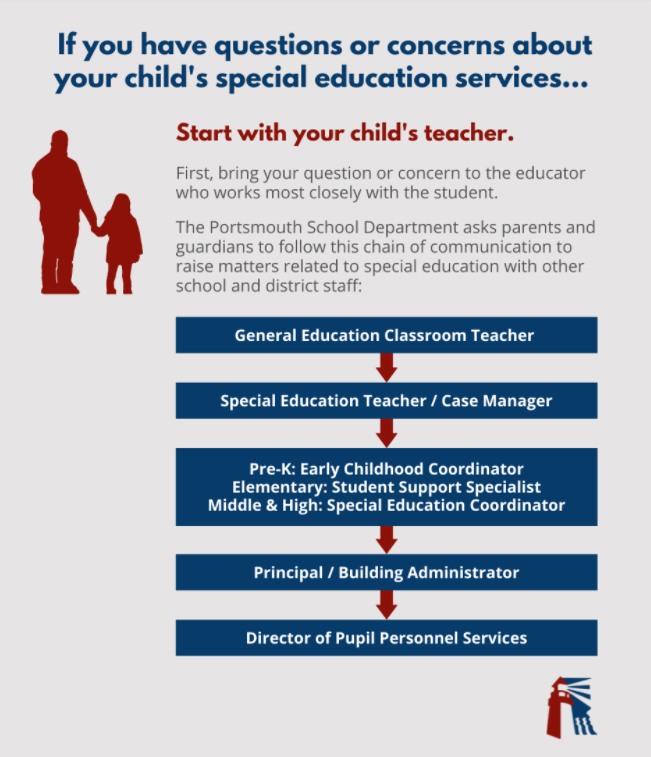 To assist with resolving issues or concerns, you should:
Gather as much information about the situation as possible; and

Contact the school to arrange a meeting with the appropriate staff member(s) to discuss your concern. Most issues can be resolved by having meaningful and purposeful conversations. Keeping the lines of communication open is the best strategy.
Here are some suggested strategies for sharing your concerns with school staff:
Plan your approach.
Gather your information.

Be clear about the facts ahead of time.

Organize what you want to highlight.

Know what questions you want to ask.

Give some thought to the solutions you would like to see.
Communicate with school staff.
Be positive.

Focus on one or two issues at a time.

Share information you feel is most important about your child.

Share information that you have gathered from outside sources that may assist with programming decisions at school.

Listen actively – every person in the discussion has important information to share.

Plan next steps together.

See also: "When Schools and Families Do Not Agree" from the RI Department of Education.