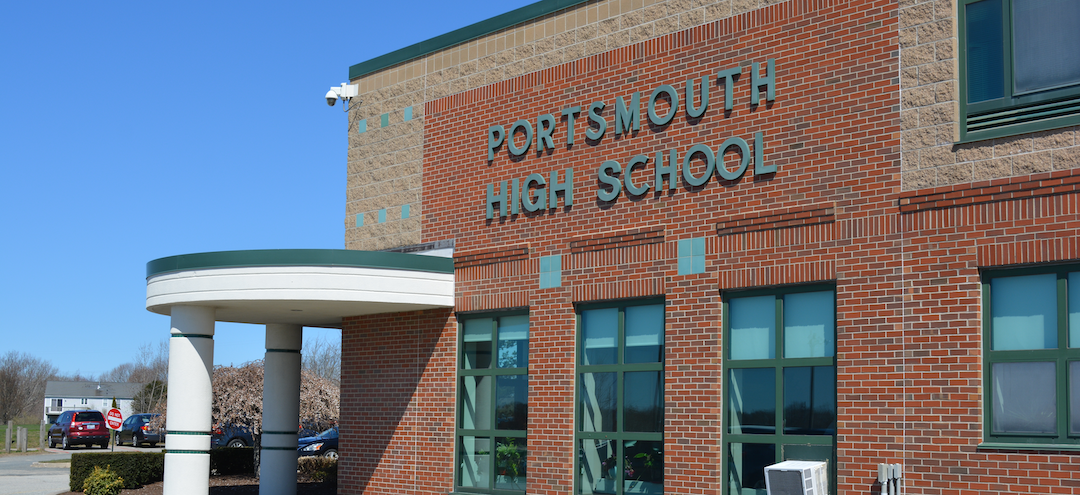 The Portsmouth School Department is moving forward with a series of health and safety improvements to all four school facilities, totaling $21.44 million.
The projects are financed by bonds that were overwhelmingly approved by the residents of Portsmouth (63%) in a November 2021 referendum vote.
In December 2021, the State approved the district's application for reimbursement for up to 40% of the total cost of the projects (about $8.6 million) through the Rhode Island School Construction Program.
Read the press release about State approval of the projects (December 17, 2021).
FEBRUARY 2022 UPDATES
A team of Town and School officials reviewed proposals and conducted interviews to select an Owner's Project Manager for the facilities projects. The team selected Peregrine Group.


The same team is working with Peregrine to review proposals, interview, and select the architectural firm for the projects.
After the architectural firms are selected, the project team will plan the construction phase (currently scheduled over the next three summers) in greater detail.
The District Building Committee is being reconstituted to oversee the next phases of the project.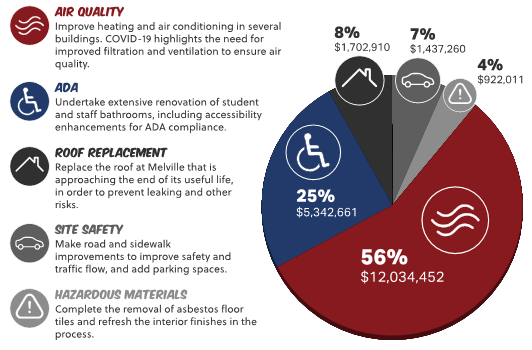 PROJECT TIMELINE (Subject to Change)