Portsmouth School Department
Christopher DiIuro
Director of Finance and Administration
(401) 683-2257 x1002
Send Email
Bus stop times are approximate: parents are advised to have their students at the bus stop at least 10 minutes prior to the stated arrival time. Bus routes and bus stops are subject to change throughout the school year. Students with disabilities who cannot ride regular buses will be notified of their scheduled pickup time by the bus company.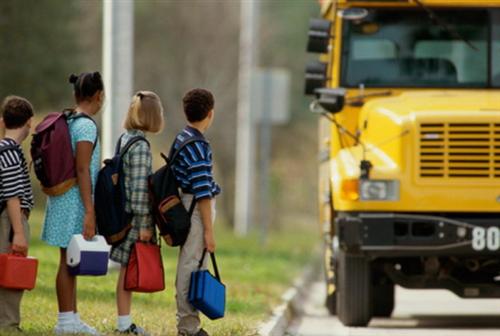 The School Department makes every effort to make school bus service as convenient as possible for all. Occasionally, adjustments and rearrangements of the bus stops are made due to a shift in population. Normally, these adjustments are handled during the first two weeks of school. Busing boundaries have been established for the individual elementary schools, however, they are subject to change in the event of enrollment peaks in classes, grades, or schools. First Student provides the bus service for the Portsmouth Public Schools. The Portsmouth School Department utilizes school bus monitors on all K-8 bus runs and has approved the use of video surveillance cameras on buses to promote safety.
School Committee policies relative to School Bus Rules and Regulations are on file at each school office and students annually receive notification concerning the School Bus Code.
For School Committee Transportation Policies, please click HERE