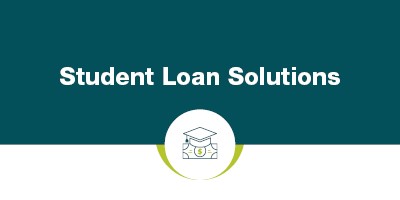 In October 2021, the U.S. Department of Education announced an overhaul of the Public Service Loan Forgiveness (PSLF) Program that it will implement over the next year to make the program live up to its promise.
A limited PSLF waiver that allows all payments by student borrowers to count toward PSLF, regardless of loan program or payment plan. This waiver will allow student borrowers to count all payments made on loans from the Federal Family Education Loan (FFEL) Program or Perkins Loan Program. It will also waive restrictions on the type of repayment plan and the requirement that payments be made in the full amount and on-time for all borrowers. To receive these benefits, borrowers will have to submit a PSLF form by October 31, 2022, which is a single application used to certify employment and evaluate a borrower for forgiveness. The deadline is October 31, 2022, so act now!
U.S. Department of Education Announces Transformational Changes to the Public Service Loan Forgiveness Program, Will Put Over 550,000 Public Service Workers Closer to Loan Forgiveness
Student Loan Forgiveness & Debt Management Services for PDS Employees
We're excited to announce we have partnered with Horace Mann to bring you Student Loan Solutions — a new program that can help you manage your student loan debt and apply for federal loan forgiveness.
You have a lot on your plate, and we know how easy it is to push your own financial well-being to the bottom of your priority list. We encourage you to sign up for your account and start exploring this new resource that will help you:
Determine your best repayment plan

Calculate your loan forgiveness potential

Receive ongoing support and guidance
This program is complimentary just for being a PSD employee. Learn more and get started by visiting
https://www.horacemann.com/student-loan-debt-help/signup/portsmouth
After you have created your no-cost Student Loan Solutions account, loan coaches are available to help you via phone, chat and email, and our local Horace Mann representative, Alex Smith, is here to support you with one-on-one consultations. He can review your unique student loan situation, help you find ways to save money, and direct those savings toward your other life goals to help you get on a path toward a brighter financial future.
Feel free to reach out to him at:
Alex Smith
Gold Star Retirement & Insurance
68 Cliff St
East Greenwich, RI 02818
401-623-8406
alex.smith@horacemann.com
We hope you will take full advantage of this valuable new resource!