Office of the Superintendent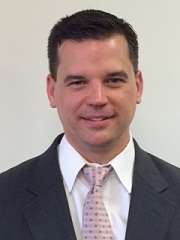 Thomas W. Kenworthy, Ed.D.
Dr. Thomas Kenworthy was appointed as Superintendent of the Portsmouth School Department in January of 2020 after serving as Assistant Superintendent for 5 years. Throughout his career in education, Dr. Kenworthy has been a teacher, athletic coach, assistant principal, and principal at the middle and high school level in several RI schools and districts. He was also an educational specialist for two years at the Rhode Island Department of Education.
Dr. Kenworthy earned a B.A. in secondary education/social studies from Rhode Island College, an M.Ed. in school administration from Providence College, and a C.A.G.S. and Ed.D. in educational leadership from Johnson & Wales University. He completed an enlisted term in the United States Marine Corps Reserve while pursuing his undergraduate studies. In order to stay current with educational research and best practice, he is a Professor of Practice in the Educational Leadership Program at Johnson & Wales University where he teaches Curriculum, Instruction & Assessment to first-year doctoral candidates.
Dr. Kenworthy is committed to working with the students, staff, and families of Portsmouth to produce the best possible outcomes for all students. He and his wife are the proud parents of three children. Away from work he enjoys spending time with his family and friends, staying active, and pursuing his life-long passion for the study of history.
Resume
Article in Portsmouth Times
Portsmouth This Week - 9.10.21